zurück
Transnational cooperation between LEMnet and e`mobile Association
The network of publicly available charging stations for electric vehicles is growing rapidly: Currently, already 1,000 of these charging stations are implemented and displayed in the first national database of Switzerland. The LEMnet.org database was created by merging the data from e`mobile, the Swiss association for electric and efficient vehicles, and the association LEMnet Europe e.V. and is supported by EnergieSchweiz.
A network of publicly accessible charging stations is considered to be instrumental for development of electric mobility. Currently, neither the technical features nor the access to the electric power interfaces are harmonized. Therefore, reliable information about available plug types, physical access to charging stations, solutions and opening hours are very important for EV drivers.
National Database of public charging stations.
Until now, e`mobile and LEMnet Europe published their own charging station maps via Internet for Switzerland - however sourced by two independent databases. Thereby no full market transparency was ensured. In addition, the quality of information about the individual charging stations varied. By combining the two charging station directories, for the first time there is a Swiss national database with standardized information that is also integrated in an European network.
The Association e`mobile is responsible for updating the Swiss data and editing information within the central data server of LEMnet Europe. As operator of database LEMnet Europe is responsible for data maintenance and further development
Transnational partnership
"LEMnet delivered to e`mobile all necessary information so that the Swiss data could be migrated and published in electronic form," clarified Andreas-Michael Reinhardt, President of LEMnet Europe, on the occasion of the launch of the national database for Switzerland. Philipp Walser, Head of the Center for electric vehicles at Association e`mobile, added: "The aim of this cross-border cooperation is a consistent, timely and accurate data base for Switzerland to which the public as well as interested drivers of electric vehicles have access via internet, mobile apps and licensed media."Media Information Verband e`mobile und LEMnet Europe e.V. Media information Association e`mobile and LEMnet Europe e.V.
Growing charging station network
Currently, about 1.000 charging stations are registered and listed on the interactive map in Switzerland, including more than 70 DC fast charging stations. This makes Switzerland as one of the countries with the highest concentration of charging stations, compared to other countries in the world. Thanks to the initiative of several private companies, also the fast charging network in Switzerland is growing rapidly.
Support by SwissEnergy
The building-up of the national database is supported by SwissEnergy. a central information platform which informs the various actors in the field of energy efficiency and renewable energies. EnergieSchweiz is managed by the Swiss Federal Office of Energy and does play a key role in the "Energy Strategy 2050".
About Association e`mobile
The Swiss association e`mobile was founded in 1980 and is engaged in Switzerland in the market introduction of efficient or low emission vehicles, such as electric, hybrid and natural gas vehicles, as well as of fuels from sustainable sources. Its Swiss centre of electric vehicles is concerned with all aspects of the market introduction of electric and plug-in hybrid vehicles.
Philipp Walser, Head of the Swiss Center for Electric Vehicles Association e`mobile Pavillonweg 3 CH-3001 Bern T +41 (0)31 560 39 93 E-Mail: electro@e-mobile.ch www.e-mobile.ch
About Association LEMnet Europe e.V.
LEMnet Europe is the "European Society for neutral information about European and International infrastructure for all Electrical vehicles". Currently more than 7.348 Charging stations with more than approx. 20.000 Charging points in more than 38 Nations of Europe are displayed. LEMnet provides publicly since 1997 via Internet and since 2014 via Smartphone Apps a Directory of charging stations for electric vehicles, free of charge for any users, respecting their data privacy. Please see: www.lemnet.org. LEMnet Europe members are driving Electric vehicles, some of them own e- cars since more than 15-20 years and provide their expertise as volunteers to LEMnet, NGO and Electric Vehicle Communities and Neighbourhoods throughout Europe and beyond. LEMnet Europe is a Germany registered Public Society. Non-profit status accepted by Fiscal Authorities. Media Information Verband e`mobile und LEMnet Europe e.V. Media information Association e`mobile and LEMnet Europe e.V.
Andreas-Michael Reinhardt, President.
Tel: +49 151 156 38 794
E-Mail: vorstand@lemnet.eu
URL: www.LEMnet.org and www.lemnet.eu
Registry No with Court of Arnstadt: VR 120749, Ilmenau Branch.
Tax No. Finanzamt Jena 162/141/17421
Office: Albert-Einstein-Straße 3.
D-98693 Ilmenau.
Tel. +49(0)3677-6429-0
Beteiligung an Veranstaltungen
Teilnahme / Vortrag
EVS30, 2017

Guiyang International Big Data Expo 2015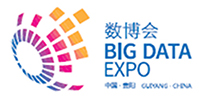 2. Nationale Bildungskonferenz
Elektromobilität 2015
Berlin Technische Universität
23.-24. Februar 2015

"MobiliTec" Hannovermesse 13.-17. April 2015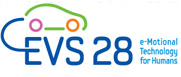 The 28th International Electric Vehicle Symposium and Exhibition"
KINTEX, Goyang, Korea
3.-6. Mai 2015

"World of Energy Solutions 2015"
Landesmesse Stuttgart
12.-14.Okt. 2015
"eCarTec 2015"
München
20.-22.Okt. 2015
---
Kontakt
Fon: +49 (0) 151 156 38794
Fax +49 (0) 180 20 225 2098
eMail: bueroshl@art-reinhardt.de
art - REINHARDT Beratung E-Mobility und nachhaltige Energien Forstweg 8a, 98528 Suhl
---
Schlagworte
Contracting, Eco-Mobilität, Dezentralisierung, Elektromobilität, Energiedienstleistungen, Energieeffizienz, GreenTech, Klimaziele 2020, Mobilitäts Services, Nachhaltiges Wirtschaften, Regenerative Energien, Smart Grid, Smart Home, e-mobility Rügen, Multi Mobilität, Intermodalität, Multimodalität, Grüne Mobilitätskette, Wohnen und Elektromobilität Erfurt, Neue Verkehrswelt, BEE-Grundlagenstudie